5.4 Frugal Examples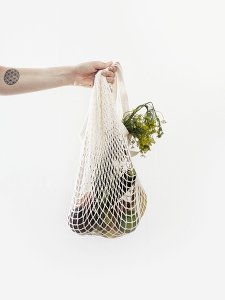 IKEA's Vidja lamp – a success in the reduction of elements, materials and weight
"We have a lamp called the Vidja lamp and there was a design challenge there. As we redesign products, we put them through a score card. With that, we eliminated 24 out of 33 elements. Clever design, we did. We lowered the weight of the product by about a half. We also reduced packaging by nearly a third in that product. We also slashed the amount of cotton – mixing it with viscose. The product was better, it was lighter and we lowered the price by more than a third to the customer. So it actually fundamentally changed the footprint of our product. The other thing – we could actually ship 128 of the lamps on a pallet rather than 80. If you can imagine from a fuel efficiency point of view – in one year you could effectively get a 60% increase in fuel efficiency just by the way you design things and pack them."
Steve Howard, IKEA's Chief Sustainability Officer, Inhabitat Talks to IKEA's Steve Howard, https://inhabitat.com/interview-inhabitat-talks-to-ikeas-chief-sustainability-officer-steve-howard/
---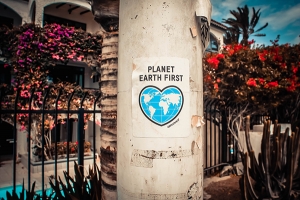 Method – a cleaning products supplier adopting circular economy
Method – a company stablished by two roommates focuses on a production of cleaning products, which are eco-friendly due to:
Non-harmful ingredients,
Bottles made of recycled ocean plastic,
100% natural product inside,
100% biodegradable.
In 2006 method was ranked as seventh fastest growing private company in the US by Inc. magazine. In the same year Method's founders were named PETA People of The Year.
In 2013 method becomes one of the 1st companies using cradle-to-cradle production, with 37 C2C certified products at launch, among the most of any company in the world.
Source: https://methodhome.com/
---
Procter & Gamble's Tide Purclean Ecological Laundry Detergent
Produced using 100% renewable energy (100% renewable wind power electricity and zero manufacturing waste to landfill). P&G does not contain dyes, chlorine, phosphates, ethanolamine, and optical brighteners. The Tide Purclean's bottle is 100% recyclable and made with at least 25% post-consumer recycled materials.
Tide Purclean's won Environmental Leader Product & Project Award 2018.
More: https://www.environmentalleader.com/2018-environmental-leader-product-project-awards/
---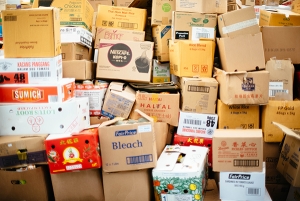 Unilever's Products in small packages
Surf and Mayonnaise are sold in small packages as well as the regular or "family" sized packaging. For example, in Spain the smallest package of detergent contains enough product for up to five washes. Similarly, Mayonnaise sold in Greece is packed in large jars as well as in little packs, so that everyone can afford it.
That was the answer of Unilever for the rising poverty crisis in southern Europe. This can be perceived as frugal innovation, which does not influence the production process dramatically and results in social inclusion.