7.5 Creating Innovation Networks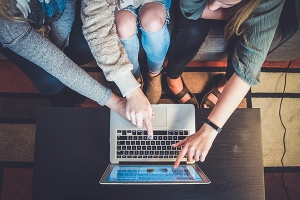 How to create effective networks?
Don't be afraid of collaboration. Your consumers, suppliers, competitors and many other companies and individuals could have ideas, knowledge and solutions, which can bring value in terms of your frugal innovation projects. Some examples of co-operation were already presented in Module 5 (Sharing Assets)
Think about environmental protection.
Example: Kalunborg Industrial Eco-Park located in Denmark encompasses private and public industrial enterprises, which create an "industrial symbiosis". Due to exchange water, energy and waste, all plants together can save the water use up to 3 million cubic meters and reduce carbon emission by 240,000 tonnes annually.
Be ambitious, together you can achieve ambitious goals
Example: Natural Capital Impact Group is an initiative aiming at working collaboratively to determine how business can sustain the natural world and its resources through its strategies and operating practices. The companies like Volac, Mars, Primark, ASDA and Kering join the group.
Engage all who might have interesting ideas and potential to implement them
Example: Ford (Ford Motor Company) started co-operating with TechShop in 2012 and offered 10,000 square meters to Do-It-Yourself workshops and fabrication studio in Detroit. Ford located this DIY playground with laser cutters, 3D printers and typical machine tools close to Ford's global R&D center, and thanks to it gained an access to creativity of people, possibility to outsource part of projects and opportunity to explore entirely new ideas and projects.